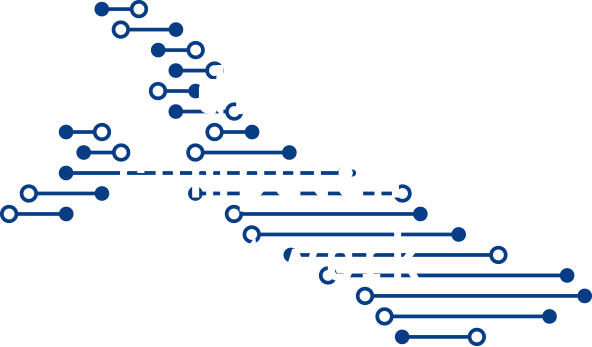 cyberLAGO is the largest transnational network of digital experts in the Lake Constance region and the central contact point for all questions concerning digitisation, digital transformation and IT.
At cyberLAGO you will find the digital experts of the Lake Constance region - established companies, start-ups, universities and (public) institutions. They all have diverse competencies in the fields of IT, digitization and innovation.
The competence network cyberLAGO currently consists of about 110 members and is constantly growing. You can also become part of cyberLAGO, support the work of the network and thus strengthen the entire Lake Constance region.
Our main task is to connect the diverse digital competences in the Lake Constance region, to make them visible within and outside the region and to use them to strengthen the region in the long term.
We strengthen the regional digital economy.
MORE
Die Stärkung der regionalen Digitalwirtschaft bildet die Basis für den Erfolg. Dabei geht es insbesondere um folgende Punkte:
Vernetzung von Digitalexperten

(insbesondere durch Events und gezielte Vermittlung von Ansprechpartnern)

Wissenstransfer

(Austausch von Wissenschaft und Wirtschaft, Wissensvermittlung, Technologie- und Innovationstransfer)

Sicherung und Vermittlung von Fachkräften

(durch verschiedene Formate, Projekte und der Arbeitsgruppe cyberTALENTS Bodensee)

Strategisches Branding der Digitalregion Bodensee

(innerhalb und außerhalb der Region)

Gründungsförderung

(insbesondere durch Events, Projekte, Mentoring und die Partizipation in regionalen Gründernetzwerken)

Nachwuchsförderung

(durch Projekte und Unterstützung von Initiativen in diesem Bereich)
We drive digital innovations.
MORE
Ein Ziel von cyberLAGO ist es, die Innovations-(und damit auch Wettbewerbsfähigkeit) der Bodenseeregion gezielt zu stärken. Konkret geht es darum, die vielfältigen digitalen Möglichkeiten und die Kompetenzen der Region in den Unternehmen, Hochschulen und von Intermediären zu nutzen, um Innovationen (Produkte, Dienstleistungen, Technologien) zu ermöglichen bzw. zu befördern. Der Fokus liegt dabei auf folgenden Punkten:
Förderung von Kooperations- und Innovationsprojekten
Leitung von Verbundprojekten
Innovationsmanagement
Vermittlung von technologischem Know-how und methodischen Kompetenzen
Matching
We shape the digital transformation of the region.
MORE
cyberLAGO versteht das Thema Digitalisierung nicht als ein rein technologisches, sondern als eines, das einen Wandel in allen Bereichen mit sich bringt. Die Kompetenzen in Geschäftsstelle und Netzwerk umfassen das gesamte Spektrum dieses digitalen Wandels. Deshalb sieht cyberLAGO es als seinen Auftrag, diesen Wandel zu begleiten und proaktiv zu unterstützen bei:
Wirtschaft

(u. a. durch Events, Workshops und Vernetzung mit Digitalexperten)

Politik und Verwaltung

(u. a. durch Arbeitsgruppen Digitalisierung, Open Government Dialog, Smart-City-Projekte)

Intermediäre/Netzwerke

(gezielte Stärkung im Querschnittsthema Digitalisierung und IT, Bündelung von Kompetenzen, Kooperationen und aktive Teilnahme im Verbund Clusterinitiativen Bodensee)

Gesellschaft

(Vertrauen in Technologien schaffen, Digitalisierung als Chance positiv besetzen, Aufklärung und Weiterbildung)
Never miss anything again: with the cyberLAGO Newsletter
Our free newsletter offers current news and event dates around the network cyberLAGO and the digital economy in the entire Lake Constance region. (Only available in German.)