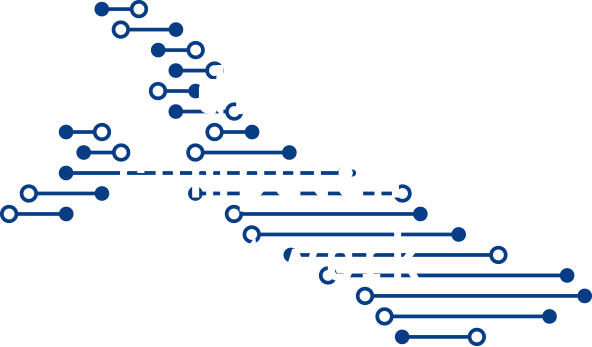 cyberLAGO is the network of digital experts in the international Lake Constance region
and the central point of contact for all questions relating to digitization, digital transformation and IT.
cyberLAGO drives transformation forward carrying targeted impulses and requirements on core topics such as digital business models and new technologies in to the international Lake Constance region and the local companies in order to increase their innovation and competitivness.
At cyberLAGO you will find the digital experts of the Lake Constance region - established companies, start-ups, universities and (public) institutions. They all have diverse competencies in the fields of IT, digitization and innovation. The competence network currently consists of about 140 members from Germany, Switzerland, Austria and Liechtenstein and is constantly growing. You can also become part of cyberLAGO, support the work of the network and thus strengthen the entire Lake Constance region.
Our main task is to connect the diverse digital competencies in the Lake Constance region, to make them visible within and outside the region and to use them to strengthen the region in the long term.
We strengthen the regional digital economy.
MORE
Strengthening the regional digital economy forms the basis for success. This involves the following points in particular:
Connecting of and with digital experts
Knowledge, technology and innovation transfer
Securing and placing skilled workers
Strategic branding of the digital region of Lake Constance
Young talents
We drive digital innovations.
MORE
One of cyberLAGO's goals is to strengthen the innovation (and thus competitiveness) of the Lake Constance region in a targeted manner. In concrete terms, the aim is to use the region's diverse digital opportunities and competencies in companies, universities and intermediaries to enable or drive innovations (products, services, technologies). The focus is on the following points:
Initiation and support of innovation projects
Transfer of technological know-how and methodical skills
Promotion of start-ups
Mentoring
We shape the digital transformation of the region.
MORE
cyberLAGO understands the topic of digitalisation not as a purely technological one, but as one that entails change in all areas. The competencies in the office and network encompass the entire spectrum of this digital transformation. Therefore, cyberLAGO sees it as its mission to accompany and proactively support this change in:
Business
Politics and administration
Science
Intermediaries/networks
Society
Never miss a thing: with the cyberLAGO newsletter
Our free newsletter offers the latest news and event dates about the cyberLAGO network, the AI Lab Bodensee and the digital economy in the entire Lake Constance region. (Only available in German.)